Consulting & Professional Services

We can assist you in developing your specification, budget and schedule, as well as developing your product or application. TactiCom provides onsite, offsite and offshore outsourcing solutions.
With experienced consultants and world-class custom software development services, we will improve your cost management, enhance your business productivity, and minimize your software development risks. In other words, your software, application, and programming projects get done within budget and on-time, every time.
Contact us today and discover why some of world's most successful companies trust TactiCom for their network applications.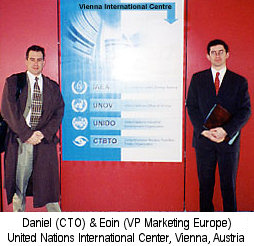 Extensive experience with:

B2B & B2C Process Definition & Development
Interactive Marketing Strategies &
Business Process Automation
Project Management (Agile, Scrum, ...)
SaaS & Cloud Computing
International Projects & Local Presence
Lead Management Systems
Lead Analysis Models & Algorithms
Event Management Systems
Quality Management Systems
Secure Systems (E-Commerce, Extranet,...)
ERP & CRM Systems
On-Line Sales & Marketing
Social Business Solutions
World Wide Service for Large & Small Clients

IBM, Intel, Compaq, Sterilite, Donnegan Systems, U-Mass, Wu-Tang, US Government & United Nations